RETIREMENT ANNOUNCEMENT
The Directors of Markhams wish to announce the forthcoming retirement of Alan Dennis from the practice, with his last working day being Thursday 29th March 2018.
After 42 years working for Markhams, Alan has decided to lay down his calculator and pick up his golf clubs and spend lots of quality time with his wife Shirley and family.
Alan leaving sees the end of an era for us and we are in Alan's debt, not only for the countless projects he has delivered and the daily running of our practice, but also the ethos and approach which he helped shape and enshrine into the Markhams we are proud to be part of today.
We thank Alan for his hard work and commitment in helping to propel us to our present respected position in the North West construction industry.
We all extend our best wishes to Alan as he embarks on his very well deserved retirement.
Markhams
MARKHAMS RETAIN ISO 9001 Accreditation
We are pleased to announce that Markhams have retained their ISO9001 accreditation for another year, Certificate Ref GB2005139, following a successful external audit.
EMPLOYER'S AGENT WANTED
We provide high quality employer's agent, principal designer and quantity surveying services to a well established client base within the housing sector. Our work predominantly covers rented/sale/shared ownership housing, with a growing number of private rented schemes as well as extra care and other specialist housing projects.
The ideal person for this position will be MRICS qualified and originally trained as either a quantity surveyor or building surveyor, along with good experience of working on new build public sector residential projects. You will be capable of delivering a professional personal service to our clients and also being a representative of Markhams.

This is a rare opportunity to join a well-established practice in Liverpool who is small enough to ensure your part and your influence in our business will be noticed and recognised, and large enough to provide support and help in achieving what you want to achieve.
If you are interested, please send you CV to enquiries@markhams.org.uk.
Markhams is committed to equality and strives to be fair in its dealings with all people, communities and organisations and take into account the diverse nature of their culture and background.
new surveyor
We welcome Colin Barry who has recently joined the practice, and also congratulate him on successfully passing his APC and becoming a Chartered Quantity Surveyor.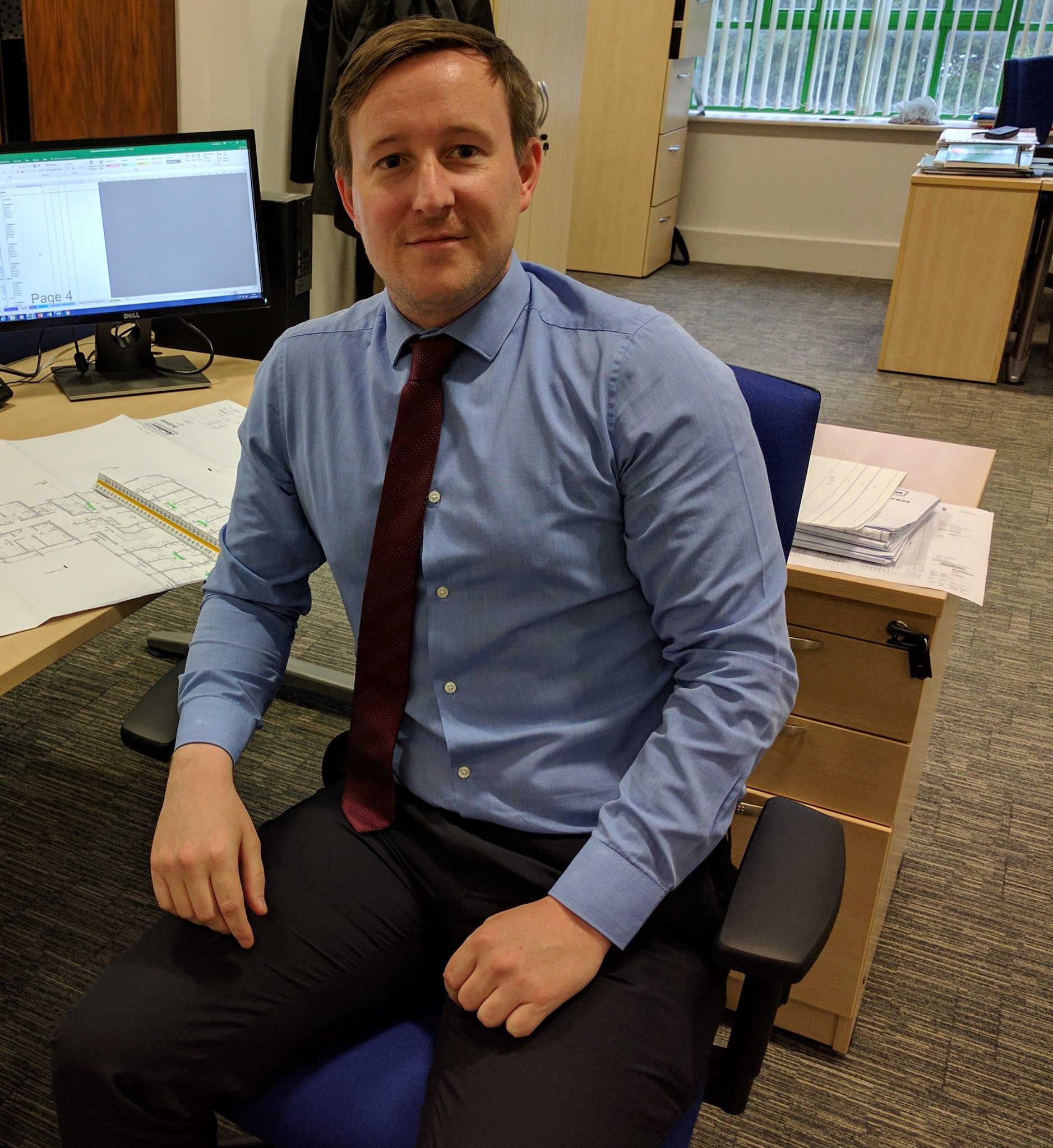 Markhams obtain iso 9001 certification
Markhams have successfully obtained ISO 9001 independent certification, for its quality assurance systems, ensuring our clients continue to get the highest quality of service. Certificate Ref GB2005139.




Markhams new apprentice quantity surveyor
In July, we welcomed Cameron Arrowsmith to the team as an Apprentice Quantity Surveyor. Recently, the Social Media Manager from Cameron's Sixth Form at South Wirral High School, visited Markhams to interview Cameron for a 2016 Student Destination's article to feature on their website and Social Media pages. Click the following link to read the article.
http://southwirral.wirral.sch.uk/news/student-destinations-cameron/




framework success
We have been successful in securing appointment onto the Cutting Edge Framework to provide Employer's Agent and Principal Designer services. As one of only five consultants selected, we went through a rigorous quality and price selection process under OJEU rules to secure our place.
southport lifeboat station
We have been appointed to act as Employer's Agents and Principal Designers for the proposed new Southport Lifeboat Station. We are working with the Southport Lifeboat Trust and DK Architects to deliver a new modern station, which will see the Lifeboat service operate from improved facilities and provide an attractive addition to the sea front at Southport.
---
CHAS
We are now CHAS accredited Designers and Principal Designers.